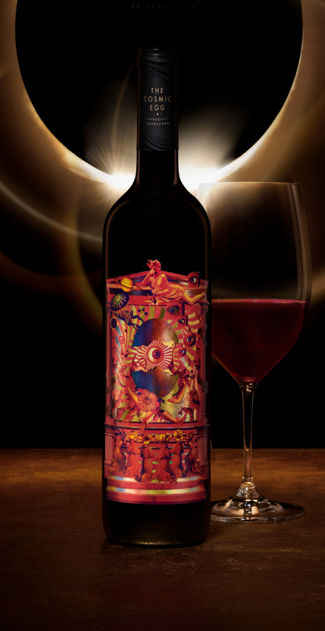 The Cosmic Egg
The Cosmic Egg is an ancient creation myth, recurring across many civilizations and cultures, which holds that the universe originated from a giant primordial egg. This legend has since inspired generations of avant-garde and surrealist artists.
Cosmic Egg Video
Hatched from a place of intrigue and nonconformity comes a wine representing a modern incarnation of winemaking's ancient origins.
WATCH VIDEO

This inspiration continues with a wine that signals an expanded universe of possibility. Artfully crafted by Northstar Winery, The Cosmic Egg is a modern incarnation of winemaking's ancient origins: Concrete eggs & tanks and other neutral vessels play a significant role in the making of The Cosmic Egg. These aging vessels produce a true, more pure expression of the grape than other winemaking techniques resulting in a fresher, cleaner aromatic profile.
Without external flavors imparted during the winemaking process, The Cosmic Egg represents a pure, unmasked expression of Cabernet Sauvignon: bold and nuanced with dark black cherry and raspberry notes.