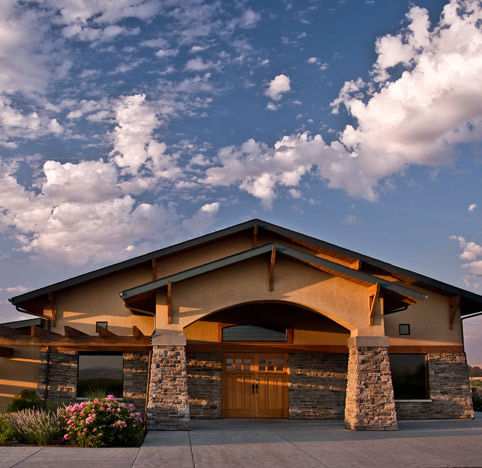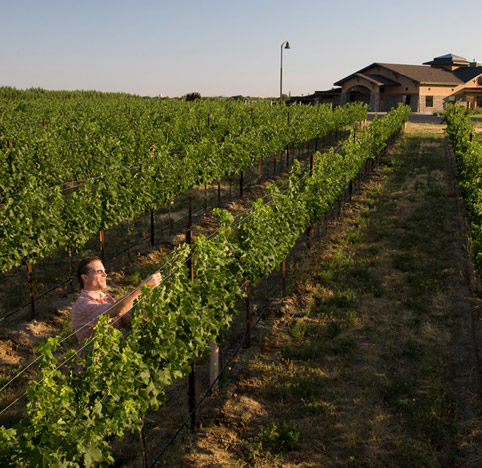 Map & Directions
We look forward to welcoming you to our Walla Walla Tasting Room. Reservations are required for all our tastings and experiences, though we are happy to accommodate walk-in visitors when possible. Please see our Tasting Room page for more details.
Hours
We are open seven days a week from 10:30AM to 5:00PM.
Reservations are available daily 10:30AM to 4:00PM.
Northstar Winery is located at:
1736 J.B. George Road,
Walla Walla, WA 99362.
For customer service, please call or email:
(509) 525-6100 | info@northstarwinery.com
For Tasting Room information, please call:
(866) 486-7828 | (509) 525-6100
Approaching Walla Walla on Hwy 12 from the west
Take exit to College Place
Drive straight until flashing light, turn right.
Drive through College Place until you reach Hwy 125.
Turn right onto Hwy 125
Turn left at light for Old Milton HWY (just after hwy bends left)
Turn first right at Peppers Bridge Rd, drive 1 miles
Turn left at J B George Rd, drive 1/2 mile
At end of road, turn left on limited access road
Drive through grapevine-lined lane
Turn right at first driveway (long winding driveway into Northstar)
Approaching Walla Walla on Hwy 12 from the east (including the airport)
Take N. 2nd Ave. exit, turn right at bottom of ramp toward downtown
Go approx. six blocks to light at Rose St (Marcus Whitman Hotel will be on right)
Turn right on Rose St, proceed approx. 6 blocks to light at 9th St.
Turn left (south) at 9th Street
9th St. becomes HWY 125/11
Drive past city limits and Walmart
Turn left at light for Old Milton HWY (just after hwy bends left)
Turn first right at Peppers Bridge Rd, drive 1 mile
Turn left at J B George Rd, drive 1/2 mile. Road comes to a T
At T, turn left on limited access road
Drive through grapevine-lined lane
Turn right at first driveway (long winding driveway into Northstar)
Approaching Walla Walla on Hwy 125 from the south
Turn right on State Line Rd
Turn left on Peppers Bridge Rd
Turn right on JB George Rd,. drive 1/2 mile. Road comes to a T
At T, turn left on limited access road
Drive through grapevine-lined lane
Turn right at first driveway (long winding driveway into Northstar)