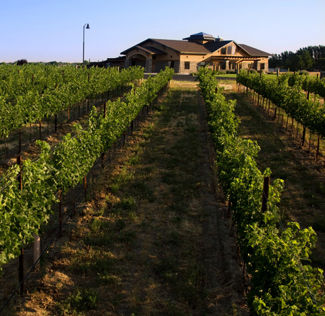 Vineyards
"Washington's Columbia Valley has long been recognized as one of the best places on Earth to grow and make Merlot."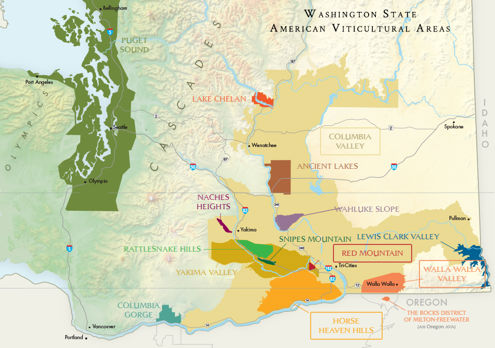 Vineyard Sourcing
Winemaker Merf explains Northstar's vineyard sourcing.
WATCH NOW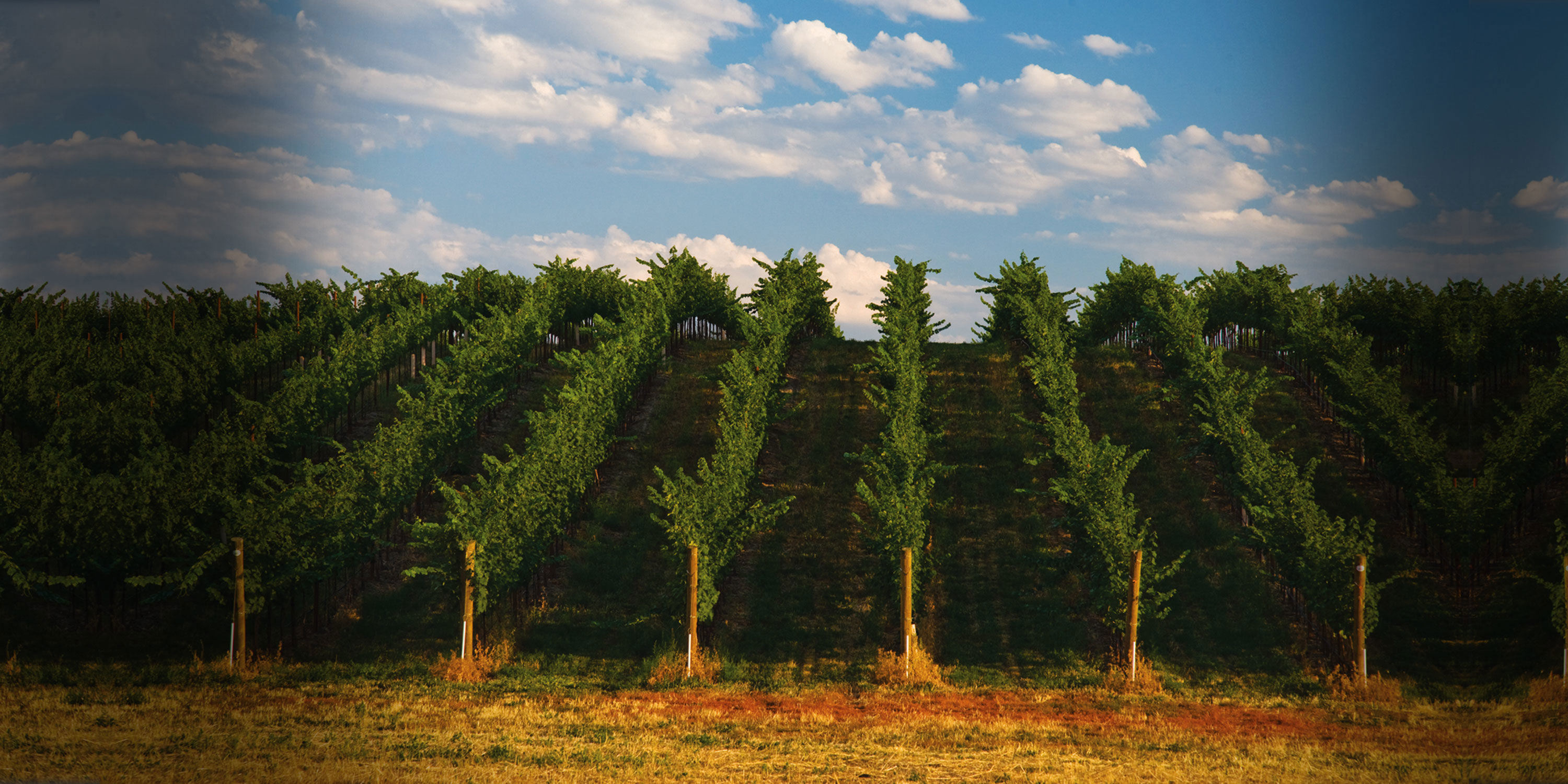 Washington State is America's second largest wine-producing region, with over 31,000 vine acres and 600 wineries, 90% of them east of the Cascade Mountain range in the Columbia Valley of Eastern Washington, a high-plains region in which the Snake, Yakima and Columbia rivers converge. The Columbia Valley encompasses eight American Viticultural Areas: Walla Walla Valley, Yakima Valley, Horse Heaven Hills, Red Mountain, Rattlesnake Hills, Wahluke Slope, Puget Sound and the Columbia Gorge.
In this semi-arid climate, vines are planted on south-facing slopes to enhance sun exposure in the summer and air drainage in winter. The Cascades block the harsh storms coming in from the Pacific Ocean and so, Eastern Washington receives only 6 to 8 inches of rainfall annually. This creates an ideal environment for wine grapes to thrive year after year. The Columbia Valley's warm, sunny days and extended sunlight hours (17.5 during the summer growing season) help develop intense flavors while its cool nights ensure high levels of acidity in the Merlot grapes.
As Merf explains: "The sparse rainfall we receive, coupled with our free-draining soils, allows us to control the size of the vines' canopy, which in turn affects berry size. Smaller berries lead to more concentrated color and flavors in the grapes, and our cool nights ensure superb balance in our wines. We're on the same latitude as the Bordeaux region of France but we have a larger ripening window, so our Merlots are full-bodied, fresh and more vividly varietal than those from other wine regions of the world."