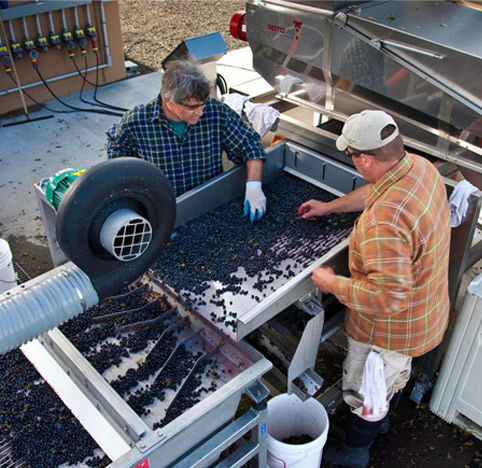 Chapter 5
OCTOBER 25, 2010
The curious are already clamoring for a taste of Big Dipper, the Northstar project launched in 2009 to showcase the superstar potential of Washington state's best Merlot.
But this is a wine that requires patience, a wine designed to be aged. While it already tastes pretty spectacular in its youth, winemaker David "Merf" Merfeld believes its character will improve dramatically over time.
If all goes according to plan, patient collectors will be rewarded with a wine that will hold its own when compared to some of the finest bottles in the world. Tom Petty might wail that "Waiting Is The Hardest Part," but there's something to be said for enjoying the wine's journey from the vine to the table.
It's almost like reading a really good book. And you would never skip to the end to find out how it turns out, would you?
At this stage in the Big Dipper's character development, oak plays a key role.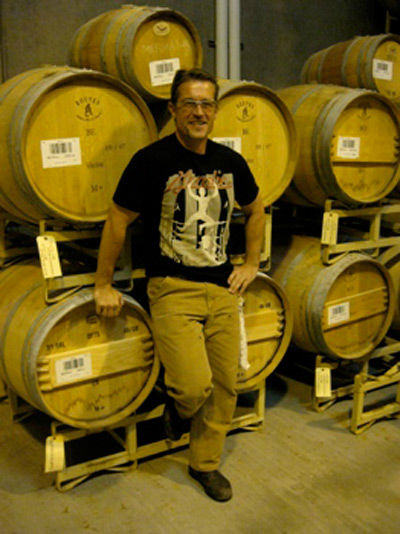 Merf in the barrel room at Northstar. Oak plays an important role in the development of the Big Dipper.
As is true for winemaking in the Old World and the New, French oak barrels are prized for their neutral quality. Trial and unpleasant-tasting error over the years have led producers to reject other types of wood such as beech, eucalyptus, acacia, redwood and pine. (Well, except for making Retsina, the Greek wine originally sealed with pine resin.)
Oak grown in various forests around France – the best known are Limousin, Nevers, and Allier – are renowned for being tight-grained woods. The tree is typically 80 to 120 years old when it's felled, the wood split by hand and seasoned for two years before it's shaped and toasted by a cooper.
While "oakiness" has gotten a bad rap in recent years for overshadowing the varietal nuances of Chardonnay, Merf thinks of barrels as a spice rack, adding a range of flavors to the wine as it ages.
For Big Dipper, Merf is using French oak barrels similar to those used for the rest of Northstar's Reserve reds, though he did bring in some different barrels for this project. He's hoping to keep the wine in barrels up to 24 months instead of the typical 14 to 18 months.
Oak also played a role on the front end when a portion of the grapes earmarked for Big Dipper were fermented in barrels, rather than tanks.
"That was outside the box for us here," he said. "We got a huge amount of extraction and color and integrated flavors in a short period of time."
Once the wine is in the barrels, Merf is a believer in leaving it alone.
"We typically rack every three months, and we don't top in between," he said.
When a small amount of wine evaporates – something winemakers refer to as the angel's share – flavors are concentrated over time. That's why temperature and humidity levels are closely monitored and controlled in the barrel rooms.
Next up in Big Dipper's stellar story will be blending, but Merf's in no hurry.
As Big Dipper's character develops in the barrel, the 2010 harvest kicks into high gear in the winery. The first grapes arrived Oct. 1, the latest start Merf can recall. During the first week of harvest, some Merlot destined for Big Dipper's second vintage arrived. Merf was impressed by the fruit.
"It wasn't your typical growing season, it was cooler, but that worked in our favor, especially with an early ripener like Merlot," he said.
Merf talks about veraison at Beverly Vineyard near Wahluke Slope, August 2010
On a sunny autumn afternoon, while waiting for a truck to arrive with fruit from Klipsun Vineyards on Red Mountain, Merf hopped in his pickup to take a look at the new sorting table at neighboring Pepper Bridge. His phone rang and he got word that Northstar's 2007 Walla Walla Valley Merlot had just scored 94 points in the Wine Spectator.
"We'll be celebrating tonight," he said.
What would he be drinking? Champagne?
"I think I'll open an early vintage of Northstar Merlot," he said.